FREQUENTLY ASKED
QUESTIONS
Where can I find more informations about products?
The detail page of the individual products contains more information on the fabrics and their composition. For further questions, you can use the "Request information about this product" button on the page of the article for which you wish to receive information.
Is it a product still in stock?
If the colour or size isn't showing on the product page, it is no longer in stock. Our catalogue is frequently updated, so we suggest you to check again in a few days. You can also take a look at the outlet section: you could even find the same product with a discount.
Does the price include VAT?
The price listed in our online store are inclusive of VAT at 22%.
Can I cancel my order
Once the order has been placed, the time to be able to cancel it is very short. We cannot cancel an order after it has been packed or shipped.
Contact us as soon as possible quoting your order number and we'll let you know if it's possible to cancel. If you are unable to cancel your order, you have 14 days to return it for a full refund.
Can I change my address after placing an order?
Once your order has been placed, you have a very small windows to change the shipping address.We are unable to change the delivery address once the order has been packed or dispatched.We are also unable to change the country of destination for any order.
Please contact us as soon as you can with your order number and we will let you know if we are able to change the address for you.
Can I change my order?
We are unable to change orders once the checkout process has been completed. Please check your order carefully before clicking "Proceed with payment".
You are able to return a product within 14 days for a full refund.
Can I remove an item from my cart?
Products that have been placed within your cart can be removed at any point prior to completing the checkout process. To do this, click on the cart icon at the top right corner of the page then on the trash can icon next to the item you want to remove.
Where is my order?
You can keep track of the state of your order in every moment by looking at your order history and details in your personal account.
To find out the status of the shipment, you can use the tracking service of the chosen carrier in the email we sent you when your order was shipped.
Shipping costs
For orders in Italy of amounts greater than € 69,90, shipping costs are free. Below this threshold, the cost is € 7,99.

For shipments abroad, however, the costs are always borne by the buyer and vary according to the country of destination and the carrier chosen.
May I request an invoice?
Of course, you can request an invoice during the Checkout phase, selecting the "I am a business customer".
You will receive a courtesy copy of the invoice by email.
I'm having trouble with the form of payment
If you are having difficulty making the payment, there may be various reasons.
You can try some simple pre-checks:
If you are using a rechargeable credit card, check that you have enough credit inside;
If you are using PayPal, check that your balance is sufficient
If you are using a traditional credit card, check that you have not exceeded your limit or that your card is not blocked
If the checks were successful or if you still have difficulties with the payment procedure, contact our Customer Service.
There is an error on the Online Shop
Our Online Shop should be working all time. However, if you have found an erorr in it, we would be really happy if you would let us know by contacting our Customer Service.
I have received a faulty product from you Online Shop
It is good practice to check Leone 1947 Apparel products immediately after receipt to verify the absence of defects. If you believe that an item is defective, start a return procedure by following the appropriate instructions. We will issue a voucher equal to the amount you paid for the purchase, so you can easily reorder the item.
Please note that any claims for defects or damage to the item must be made within 14 working days of receiving your order.
In this case the cost of the courier for the return is at our expense.
How to start a return procedure
Making a return is simple, but you must pay attention and follow the procedure. Let's see what you need to do in details:
- First, log in in your personal area.
- On the left side of the screen you will find a menu. Click on "Orders / Return Request".
- You will find your order history. Find the one that contains the item you want to return and click on "Details/Return".
ATTENTION: you can only return order that are in Delivered state.
- Here you can see the details of your order and, going down the page, you will find the "Return items" category. Now select which items you want to return, the quantity for each of them and choose the reason from the relevant drop-down menu.
- Once done, a little further down you will find a field in which to write any notes or communications you want to provide us with and another drop-down menu to select the credit return method: Voucher or Refund. Once the choice has been made, the voucher cannot be converted into a refund and vice versa.
- After selecting, press the "Request a refund" button to proceed with the return. The following instructions, such as the preparation of the package and the collection, will be sent to you by email. Always check the "Promotions" or "Spam" box in case you have not received the email.
Are my data protected?
Banana Blue srl is seriously committed to protecting your privacy and for this reason does not distribute, sell or rent the personal information you send us. To find out more, you can check our Privacy Policy.
How can I contact customer service?
For any questions or problems you can always contact our Customer Service, who will be happy to help you.
You can send a message with your question and the relative order number by e-mail to: info@leone1947apparel.com.
How can I subscribe the Newsletter?
Subscribing to our newsletter is very simple: you can do it from our website, at the bottom and you will receive a preview of the latest Leone 1947 Apparel.
How often will I receive the Newsletter?
After a week, you will receive our newsletter, with the latest news regarding collections, suggestions and events from Leone 1947 Apparel.
How can I unsubscribe from the Newsletter?
If you change your mind, you can unsubscribe at anytime by clicking "unsubscribe" and the bottom of the Newsletter.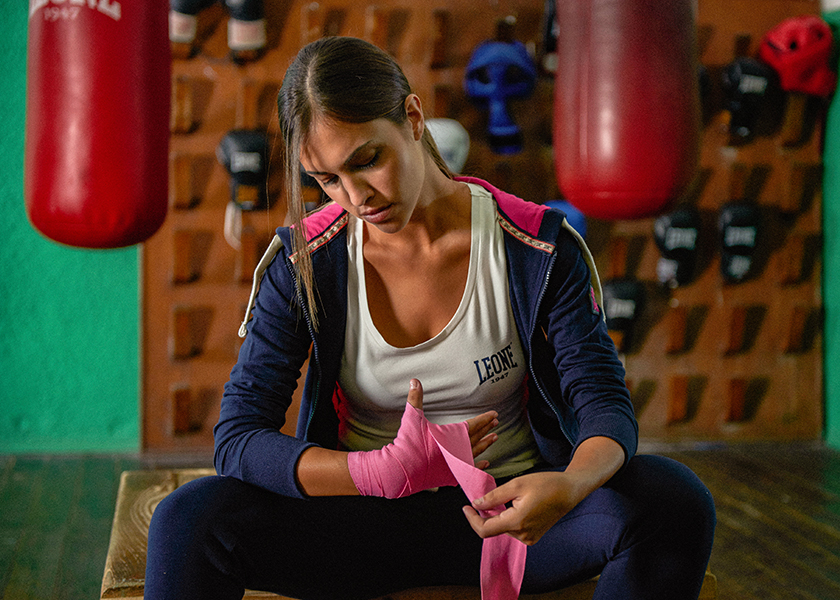 Did not find the answer to your questions?
Don't worry, we're here for you!