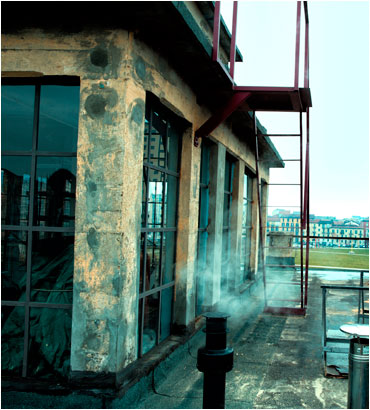 24 years of Distribution experience in Fashion's world, sportswear and life-style clothing of the most Italian and Foreign brands that has been passing through the Italian landscape. On 2010 after the agreement with Leone Family, Banana Blue S.r.l. become in few years leader in the Licensing panorama. From the association with the Brand "Leone 1947", the 70 years vintage brand famous in the world of ring and combat sports, is born:
Inspired by Boxing World, fighting and all new fitness disciplines, Banana Blue S.r.l. presents two annual collections, man and woman, for life-style and sports-style. Since the beginning, the message of Leone Brand has been to cover the consumer in sports activities and free time. Comfort, care details, fabrics washed with vintage flavor, accurate fit, to ensure movement and comfort, paying attention about Fashion Mood. A network of Italian multi-agents develops in a short time a Distribution about more than 500 retail stores in Italy, starting from the Jeanswear life-style to the most important sport chain stores. On 2017, Banana Blue S.r.l. presents collections about more than 900 samples (S/S and F/W), for a total look starting from sweatshirts to jackets, t-shirts, trousers, accessories and so on. With a big success, Banana Blue S.r.l. develops a product line that actually represents the company core business "named N.O.S." (Never Out Stock), which product is renewed every year and always available for immediate delivery. The customers can any time reorder based on a catalog with photos, colors, sizes and so on. On 2016, to meet a multi-level targets, Banana Blue S.r.l. decides to presents the first Kids collection, starting from 4 to 16 years old. To reach our medium-long target we start on 2017 a strategic program of communication including magazines, TV, football advertising, Exhibition Fair (Rimini Wellness and other important Exhibition Fair) and so on. Banana Blue S.r.l. is starting to develop Foreign Market with Distributors partners in Spain and Japan and now exploring even other foreign countries. Banana Blue S.r.l. every day engages energy and professionality to growth a brand with 70 years Italian history.
The strength of Banana Blue S.r.l. it is the commitment, seriousness and energy that it puts into every activity involving the brand.
From the product to communication, to the management of social media, to the growth of a brand that can boast 70 years of Italian prestige.
All this is "LEONE 1947 APPAREL".
At the end of 2018 Banana Blue S.r.L. has its roots in the city of origin - ASTI, thus moving the headquarters.

In the new headquarters in Via del Lavoro, 138 the Leone 1947 Apparel collections come to life thanks to all the staff dedicated to research and development, purchasing, communication, commercial and finance. The building, which boasts a 1500sqm structure, is designed to make employees' days pleasant and motivating thanks to the various relaxation rooms, the kitchen, the sauna, a games room and many other comforts.

Inside the same building, the first FACTORY OUTLET STORE was born to personally test customer satisfaction and exhibition layouts before proposing them to the retail chain.